The Structue
Io's Nest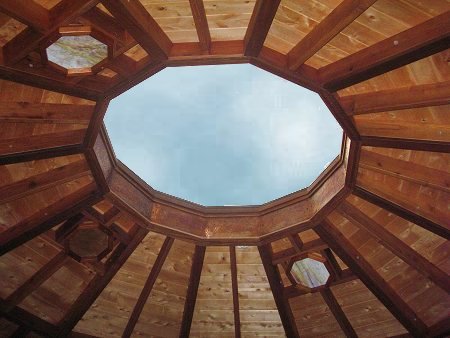 Todd was looking in the classifieds one day and noticed an ad, under houses for sale, for a house kit, second-hand, that had never been assembled. He called on it, and it was already sold -- but he insisted that the sellers take our number in case their deal fell through. And the next day it was ours!

The house kit is a 12-sided panelized building system by Multi-Facetted Homes Inc., a company based here on the Big Island of Hawaii. After the foundation is built, the house wall and ceiling panels assemble in a single day, crowned by the skylight, to give you a weather-tight shell. Of course the customization and finish-work of the interior is another story, with the odd angles of a dodecagon (12-sided figure) causing some consternation (head-scratching).

Aided once again by George Winiarski, who helped with Haunani House, and Jillian, always quick with an opinion, Todd pulled together another wonderful vacation station for our guests to enjoy!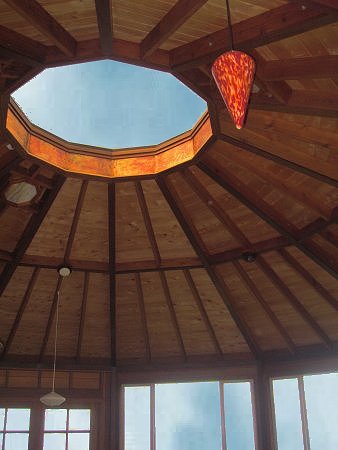 Io's Nest Main Page