The Livingroom &nbsp The Maid's Quarters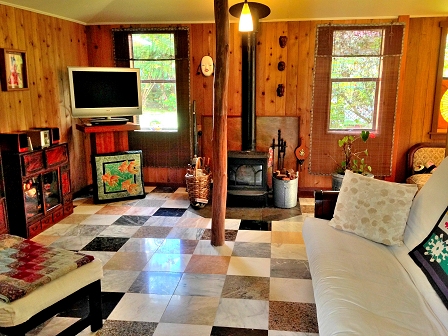 The livingroom has a peaked ceiling, held up by a central Ohia post. The floor is a patchwork of marble and granite samples. There is a flatscreen internet television and a CD player with an assortment of CDs. A squat little cast iron wood stove stands ready to warm the area, with a full stock of kindling and logs just outside.
This room has a Japanese motif, with a silk wedding kimono taking up the large wall over the couch, and old Japanese tonsus lining the others.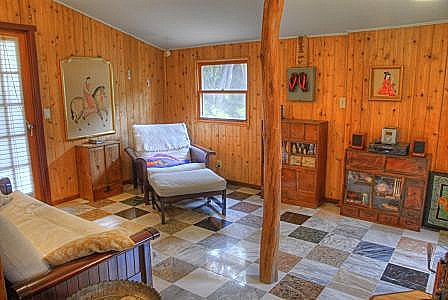 Maid's Quarters Main Page