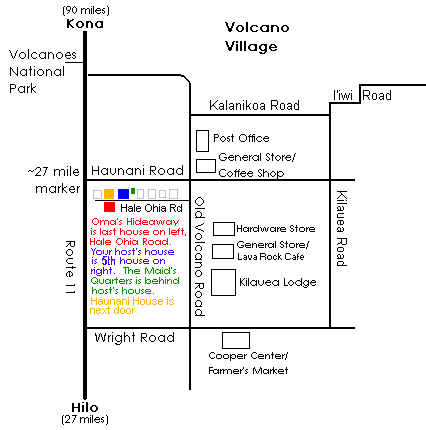 Route 11, or Volcano Highway, goes by Volcano Village. Turn from Route 11 onto Haunani Road, then take the first right onto Old Volcano Road.

Immediately after making the right onto Old Volcano Road, there will be a small road on the right with an entrance flanked by two lava rock pillars; this is Hale Ohia Road.

Turn onto Hale Ohia Road. Our house is the fourth house on the right (blue on the map), with The Maid's Quarters in the back yard (green). Oma's Hapu'u Hideaway (red) is the last house on the left. Haunani House (orange) is next to our house and across from Oma's.